North Street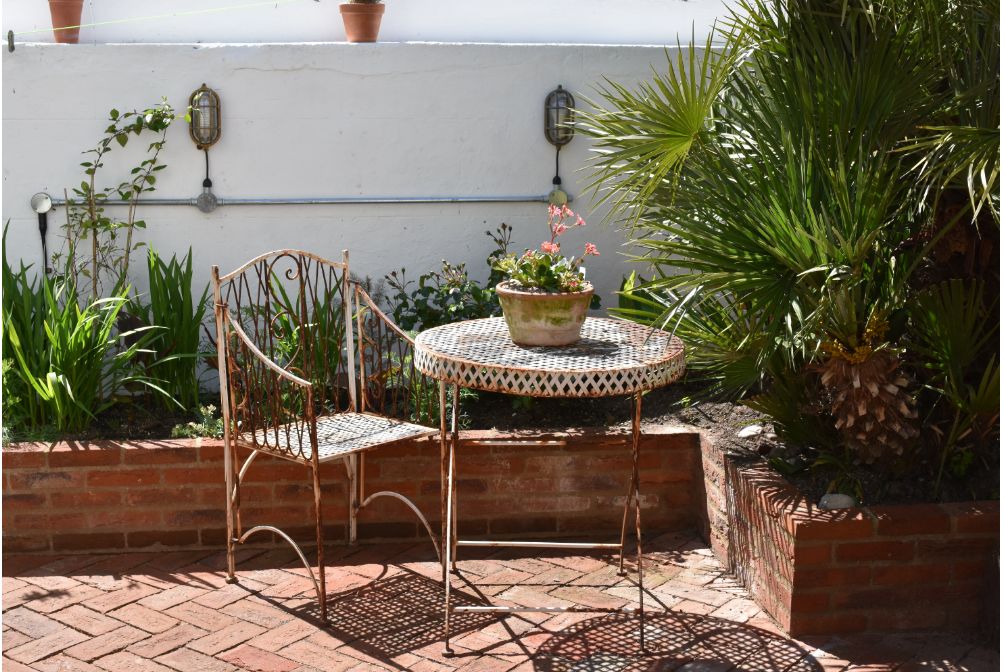 Designer
Stuart Leppard
Our Role
Garden Designers and Landscape Gardeners
The Brief
We were hired by a gardener of Sissinghurst Castle who recognised our ability to respond to the existing qualities of place. The old Victorian house, set back from the road at the bottom of a twitten had an unloved courtyard layered with several concrete skins, each one an attempt to remedy the previous as cracks appeared.
Our clients wanted a hard standing space that would allow them to sit in the courtyard for the first time. They wanted it to feel atmospheric and soulful, with space allowed for planting as much as possible and privacy offered from the neighbouring courtyards.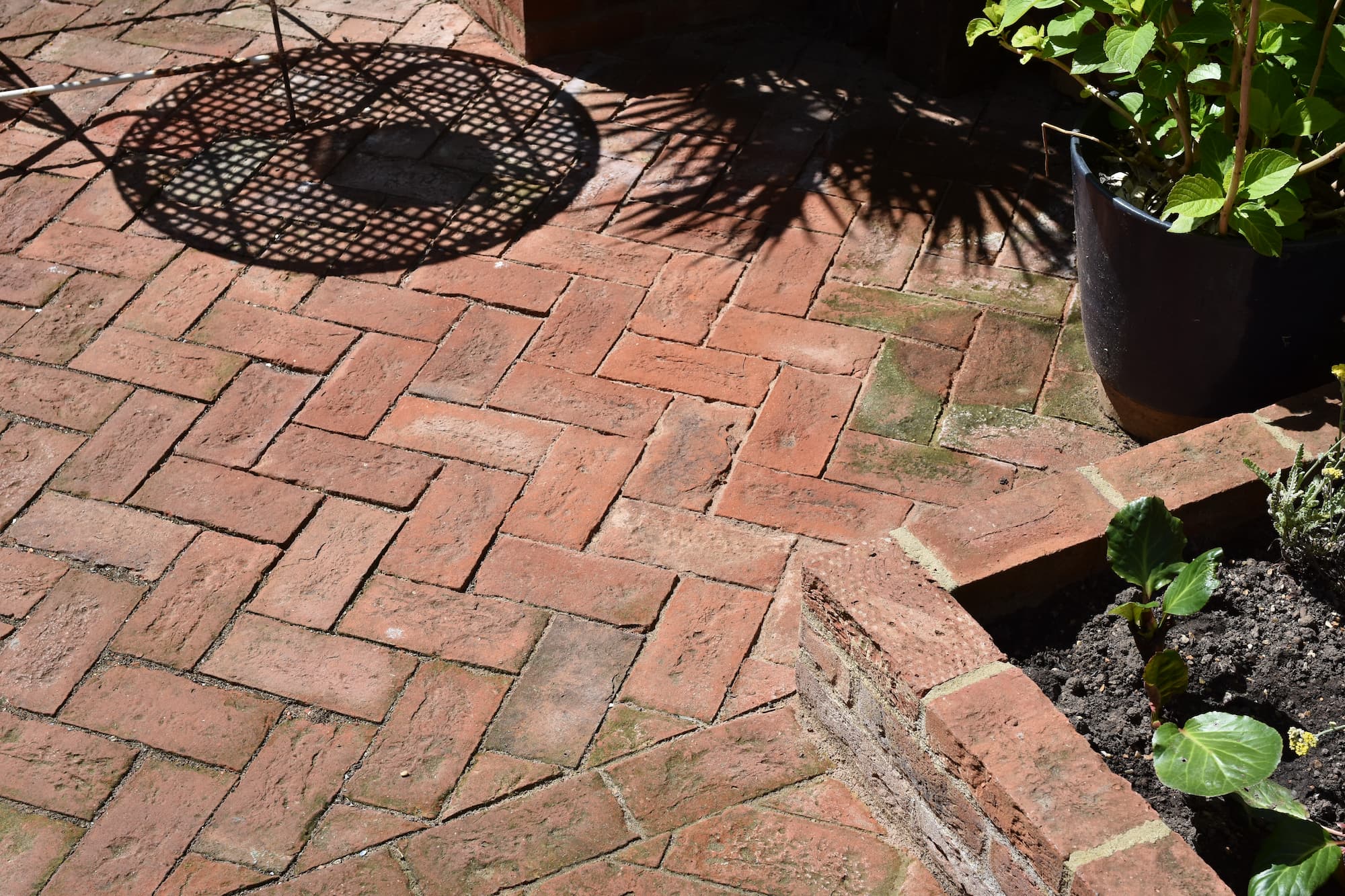 How we met the Brief
The tumbled clay brick pavers were in keeping with the local materiality and offered a gentle, textured surface for the ground and walls. We laid the bricks in herringbone pattern, contrasting with a standard stretcher bond for interest and more layered detail.
With limited space for planting, a slatted screen fence was installed on the boundary as an opportunity to create privacy by planting vertically with climbers. Two raised brick beds were constructed either side of the gated entrance which framed a walkway to the small seating area. Here the client would be able to experiment with her own planting. With the footprint of the space being so limited, introducing varying degrees of height was an important feature in creating an enchanting space.
Highlights
Repurposing the existing iron gate and introducing a strong sense of arrival into the space by hanging it between two new brick piers.
Challenges we Overcame
With the house set back from the road and down some steps, the only way of moving material to and from site was by hand using trugs. There was no escaping the need for excavation in the space, with the existing surface requiring complete removal and a new sub-bases instated ahead of brickwork. It's another good example of our unique ability to combine grit and determination with a lightness of touch to overcome physically demanding problems.
What the Client Said
The Garden Landscapers understood the brief perfectly. They used appropriate, quality materials with a very high standard of workmanship to deliver a professional service. I would highly recommend them to anyone.