Oh we do like to be beside the seaside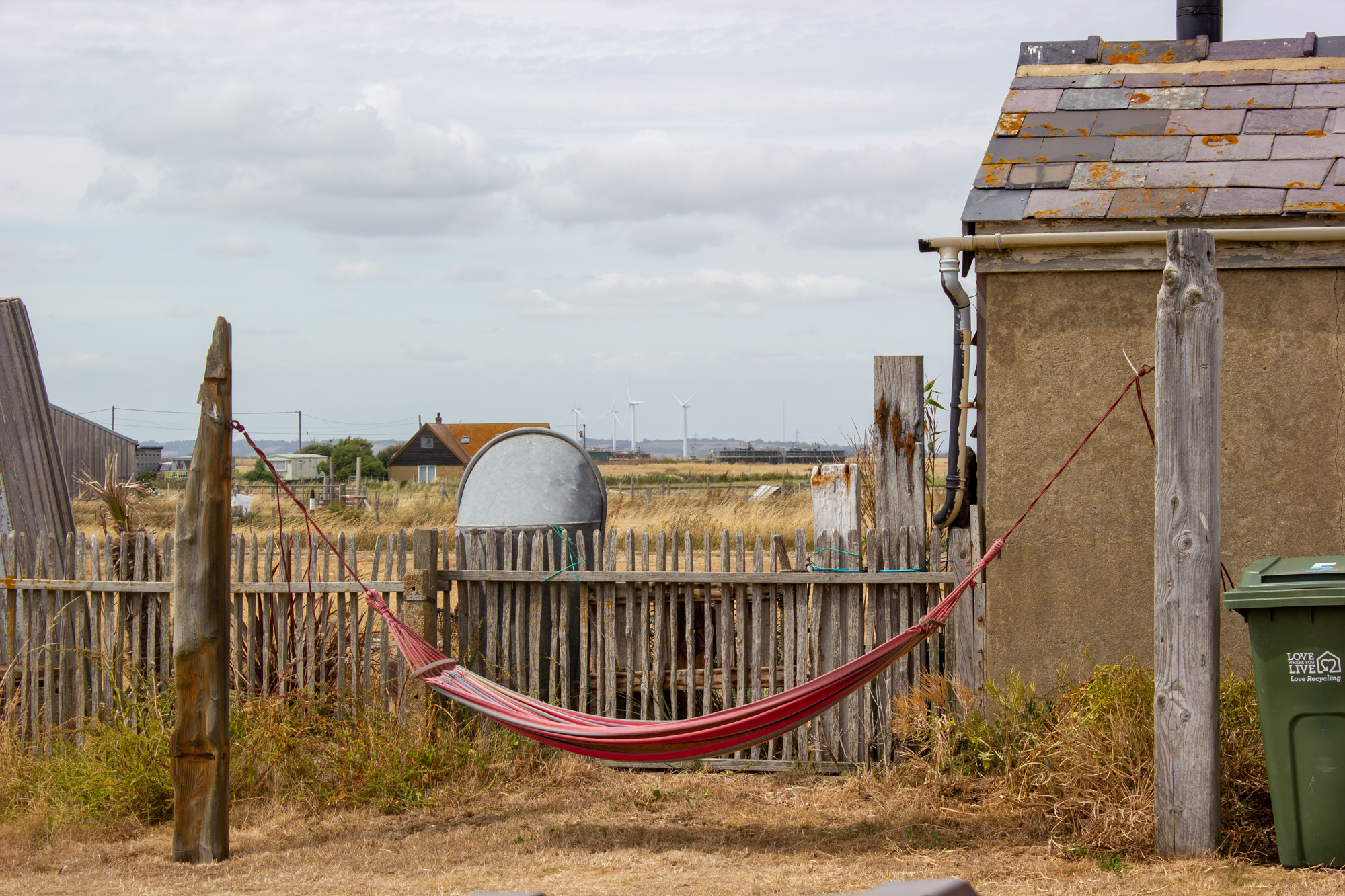 We're currently working with designer Carol Whitehead on a lovely little garden by the beach in Camber Sands. The peaceful and beautiful drive from St Leonard's to Camber has been a motivating start to the days! We're really enjoying this unusual coastal location, which feels quite industrial, yet incredibly cosy and teeming with wildlife at the same time.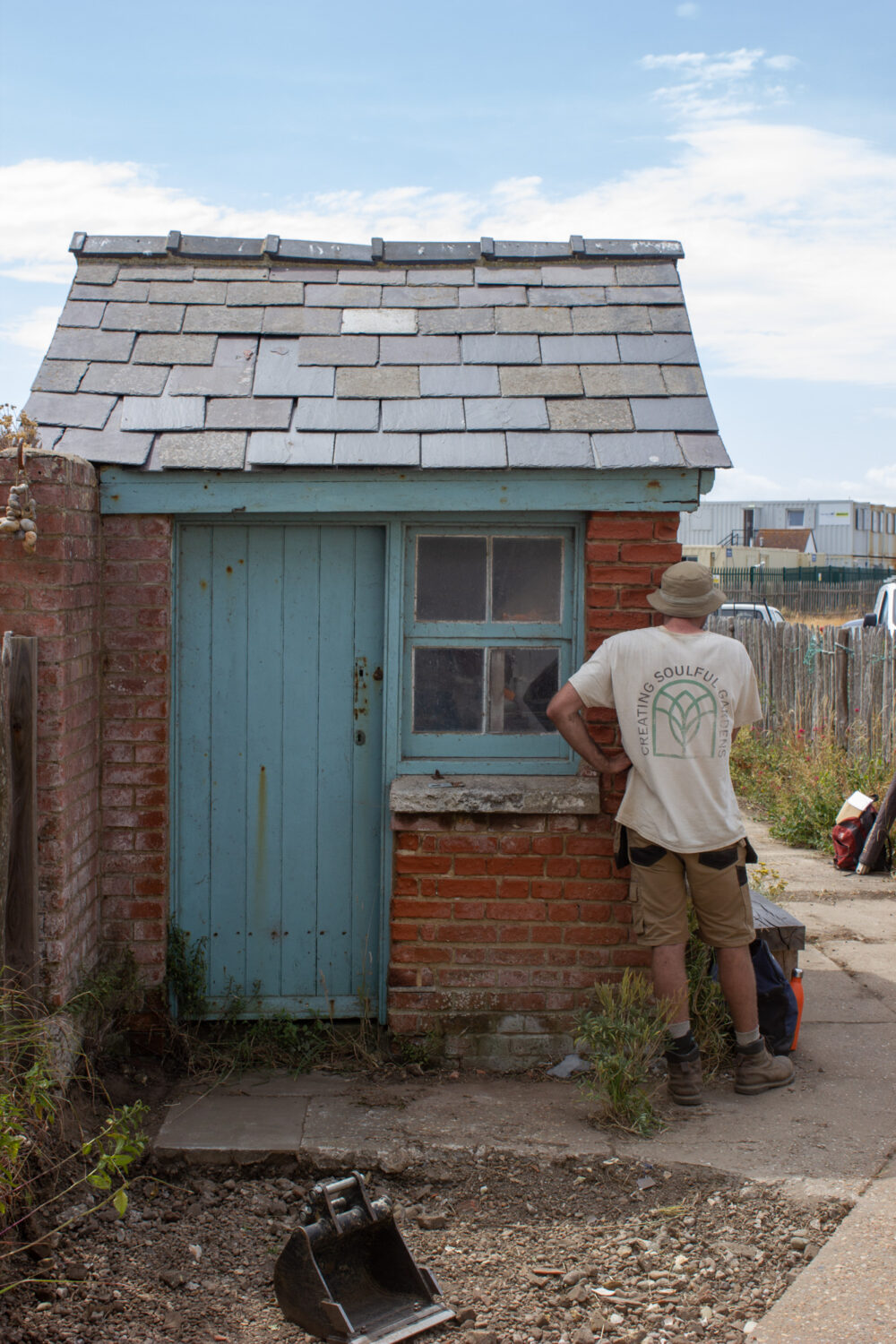 Local Wildlife
Nearby we spotted an interesting moth: "Jersey Tiger Moth" which, on researching, is found mainly in Southern Coastal areas and although still scarce, it seems to be on the rise in the UK and is being studied by Butterfly Conservation as a species of interest. Unfortunately it disappeared before we had a chance to photograph it but here is a great photo of a Jersey Tiger Moth by Nick Goodrum on Flickr. Join the Big Butterfly Count this month and see if you can spot one these or any of the 19 others on their list.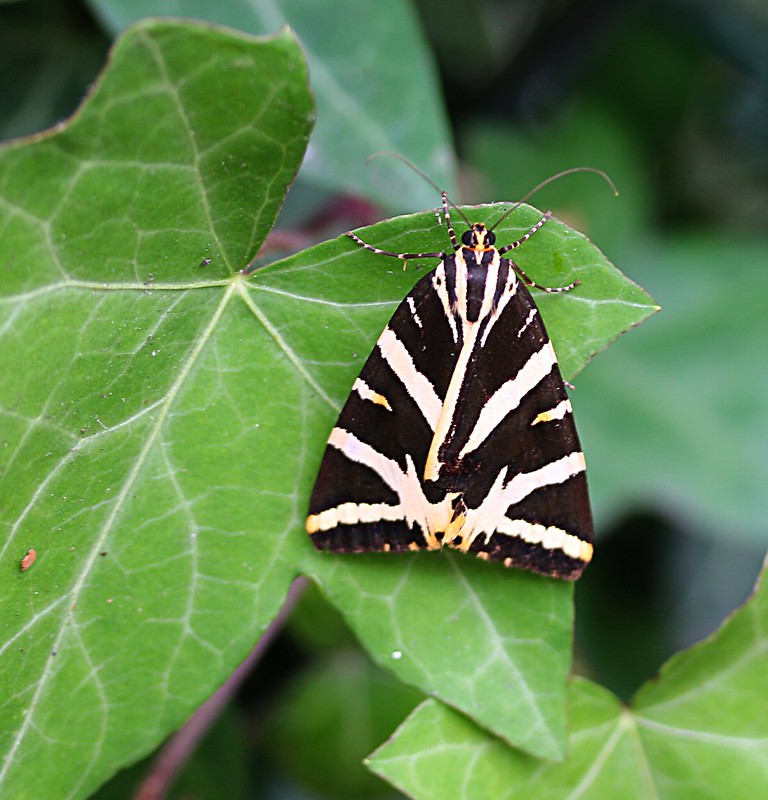 Environmental Considerations
We like to minimise waste, reuse and recycle where we can and here we were able to recycle the hardcore removed from the site and repurposed it at our yard. It has been used to extend the surface of our milling area where we prepare our locally sourced wood. Rich Ely of Greenwood Craftsman is hand crafting a Pergola in locally cut Sweet Chestnut. 
Learn
We like to learn about our materials, where they come from and the processes involved in their production. Rich has kindly invited us along this week for a tour of the woodland to learn about Coppicing and sustainable Charcoal making. We're hoping to make some Charcoal sketches too!
Responding to site
It wasn't viable to remove all of the existing concrete at this site, but we were pleased with the idea of softening it by creating organically shaped and placed, naturalistic planting pockets within its surfaces. We think responding to the site in this way creates harmony between functional industrial and the gentleness of nature with its organic shapes and textures. These visually contrasting elements aim to reflect the garden's industrial, yet cosy and tranquil surroundings.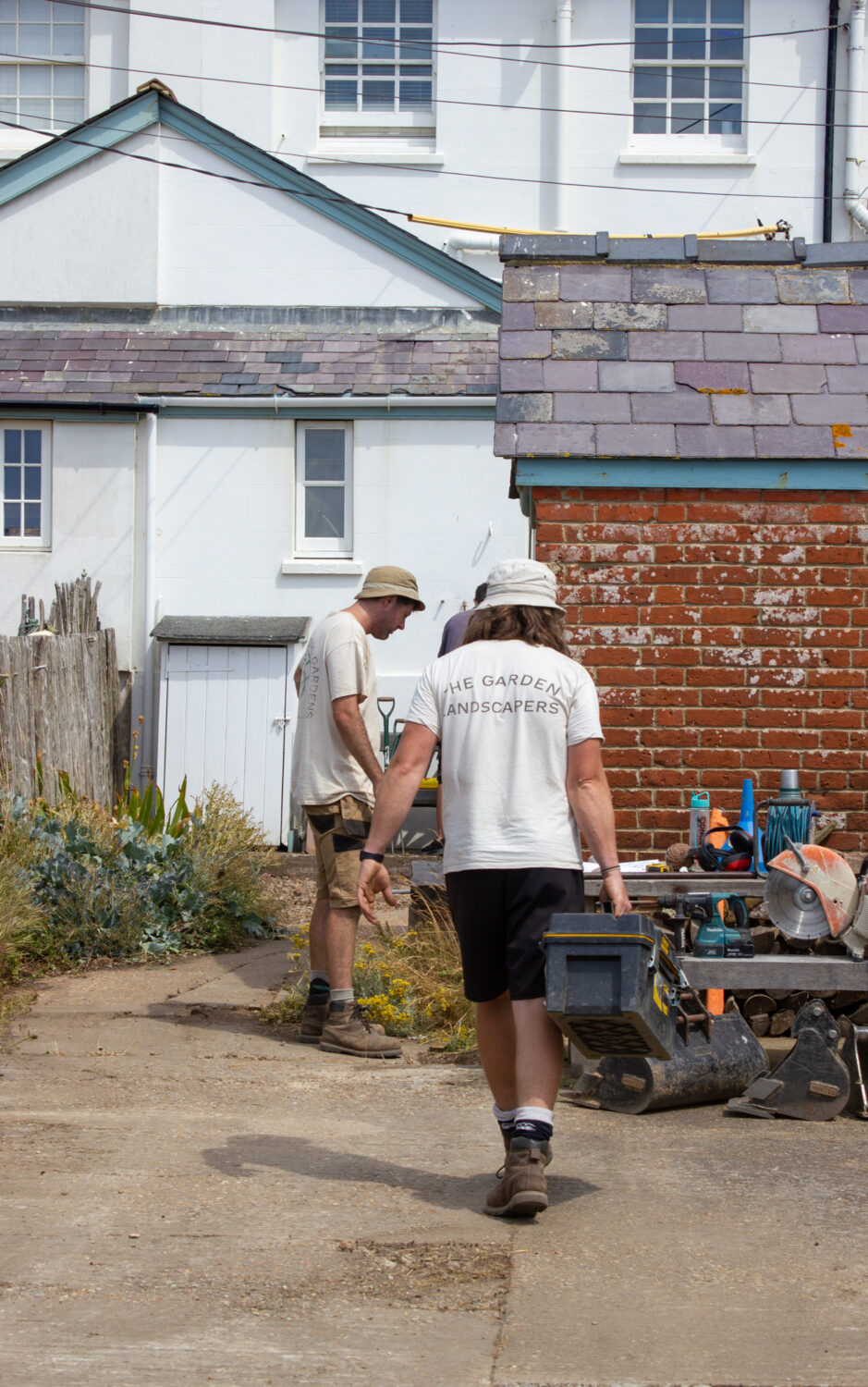 Planting design
Plants will be adapted to suit this dry, coastal location. The plants will be planted directly into a 100mm horticultural grit mulch which will retain moisture in the soil while allowing local species to propagate freely – preserving character and sense of place in this garden.
We're waiting for some cooler weather to get the plants in but can't wait to see wildlife begin to nestle in among the concrete!