Charles Road West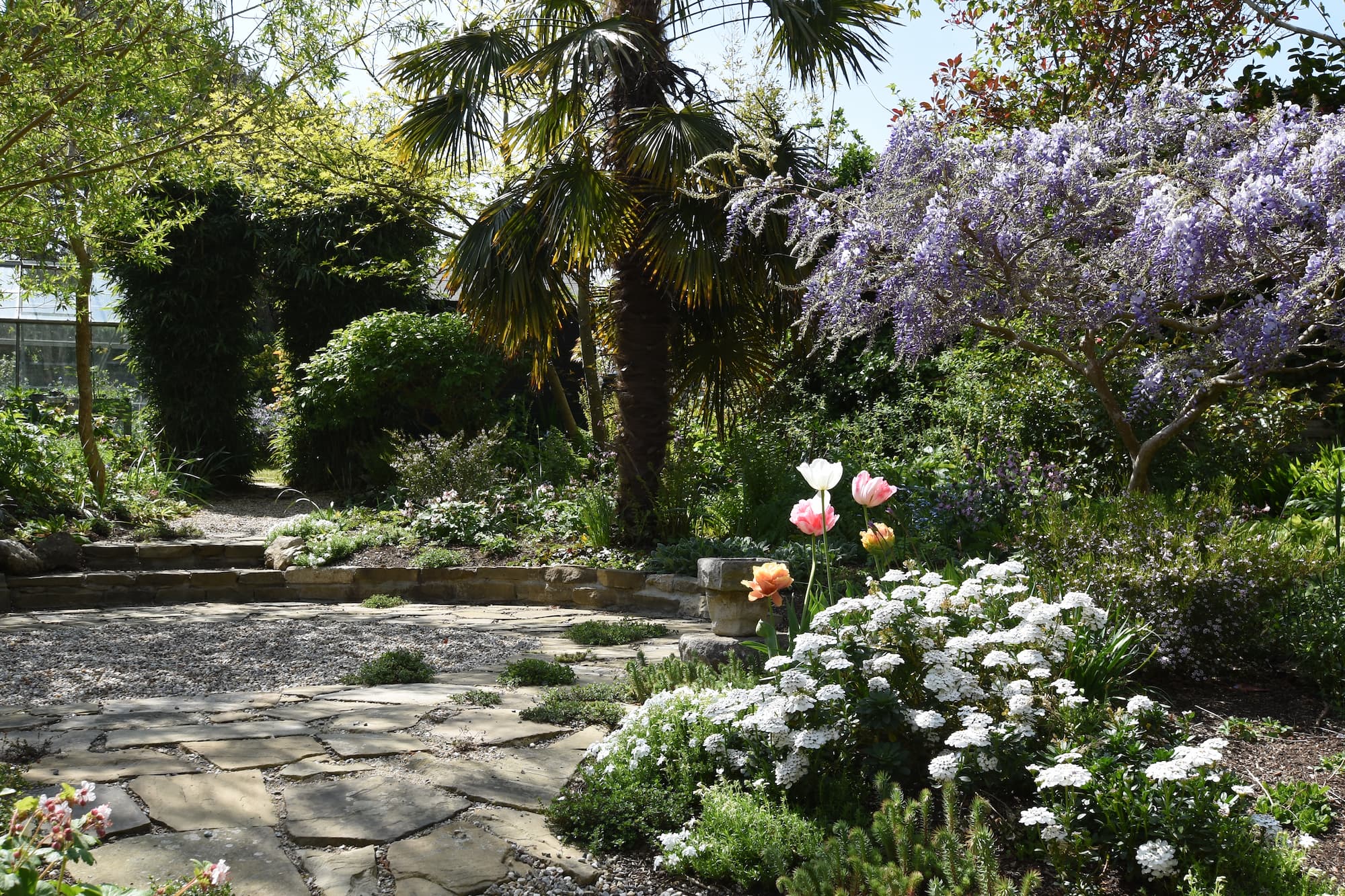 Designer
Stuart Leppard, The Garden Landscapers in collaboration with Alexis Montaigu Gardens
Our Role
Garden Designers and Landscape Gardeners
The Brief
Before our client bought the property, the garden had been owned by the parents of a budding Landscaper. We loved that he'd used the space to experiment and hone his skills, but he had made some questionable design choices!
The numerous specimens within the garden had matured to be fine plants, but the garden lacked rhythm. We were asked to design a scheme that would make sense of these plants, embedding a stronger sense of belonging while creating a more interesting journey through the space. Increasing biodiversity within the garden was also an important outcome for the client.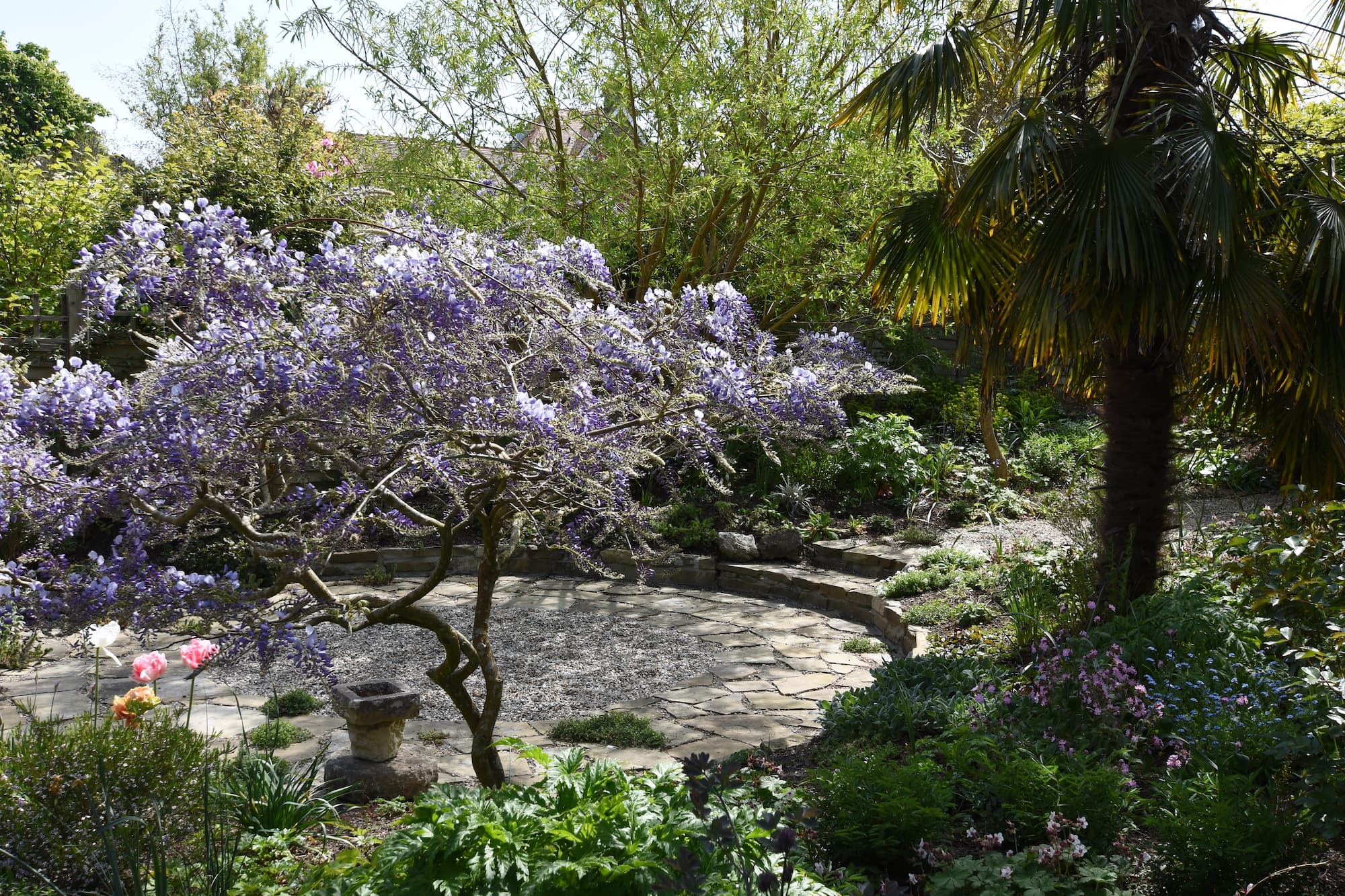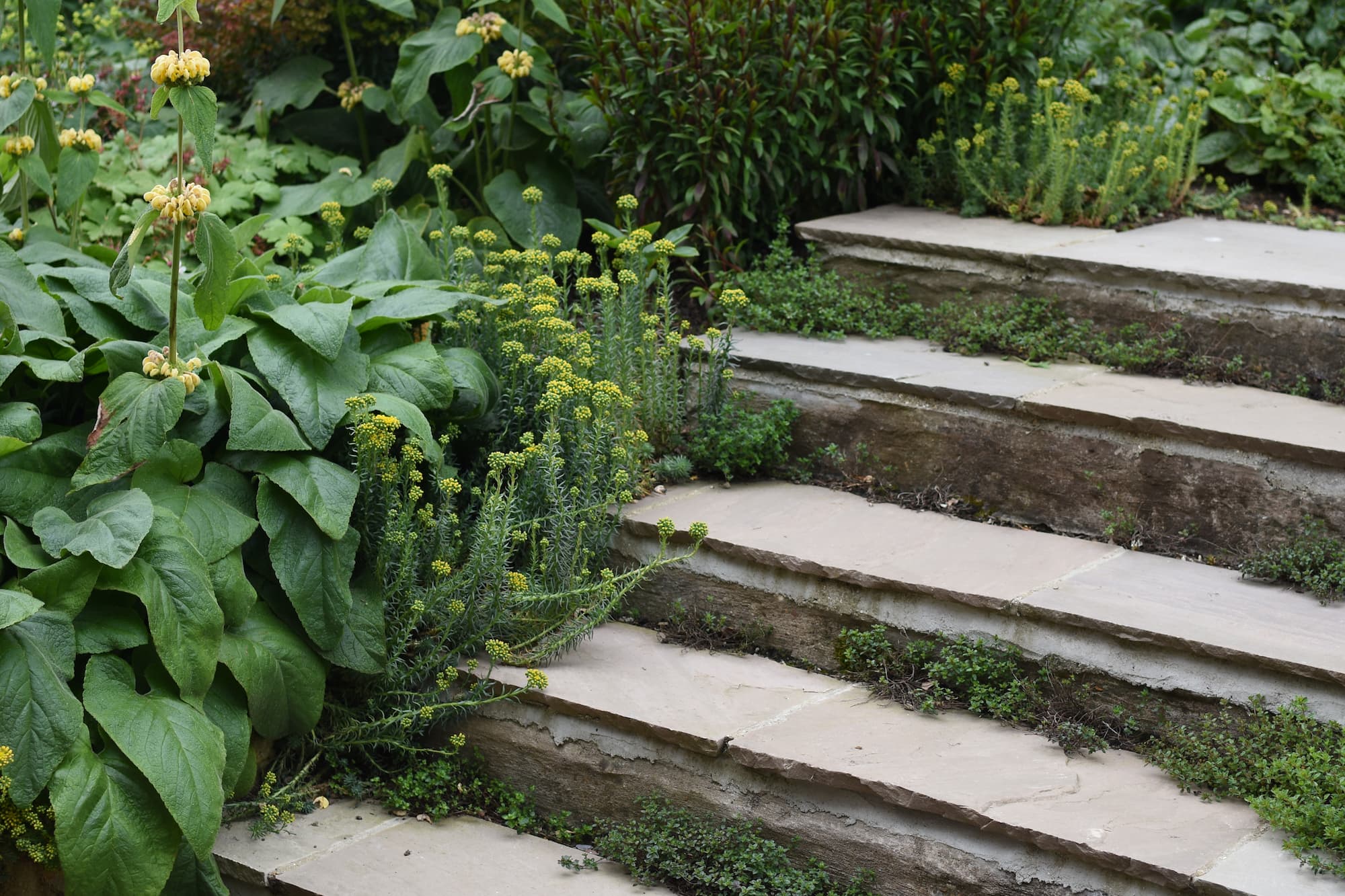 How we met the brief
We felt the garden's story was its most important quality. Its eccentricity set the tone for a floriferous and diverse perennial planting that would be very attractive to insects. It was loose enough to embrace what already existed, but with added repetition in form and colour to instil some coherence. Undulating the ground in initial groundworks sunk a curved path though the space providing a more immersive journey through the planting. A small pond was set within the planting to further enhance the ecology.
Challenges we overcame
Access to the garden was poor. To preserve the budget, we had to design the garden to limit the amount of material being brought into and leaving the space. Discovering a deep loamy topsoil owing to the garden's former life as an orchard meant we had to dig deeper to provide a solid substrate for the path and patio. In response, we adapted the design to reincorporate the excavations into the borders, creating naturalistic contours and undulations.
Environmental credentials
The random York stone slabs were reclaimed from our previous site just a couple of miles away and we recycled them straight into this garden as a wall and surface material.
Abundant and floriferous planting provides both shelter and a rich nectar source for many pollinating insects. The garden pond will provide a simple drinking source, but also a thriving habitat for multiple species where they can breed and shelter.
What the client said
I'd bought a house in St Leonards with a large overgrown and chaotic garden. I wanted to lose the tired lawn, outdated hard landscaping and struggling shrubs. Stuart created a design taking into account the garden's aspect, my ability to maintain a large garden, and my preference for casual style planting. The garden has interest and colour for most of the year and is low maintenance but stylish.

The project was delivered on time and the finished result exceeded my expectations. During the process Stuart and his team kept me informed and discussed any issues as they arose. The Garden Landscapes provided a professional and friendly service and I highly recommend them to anyone looking to redesign their garden.