Highlands Gardens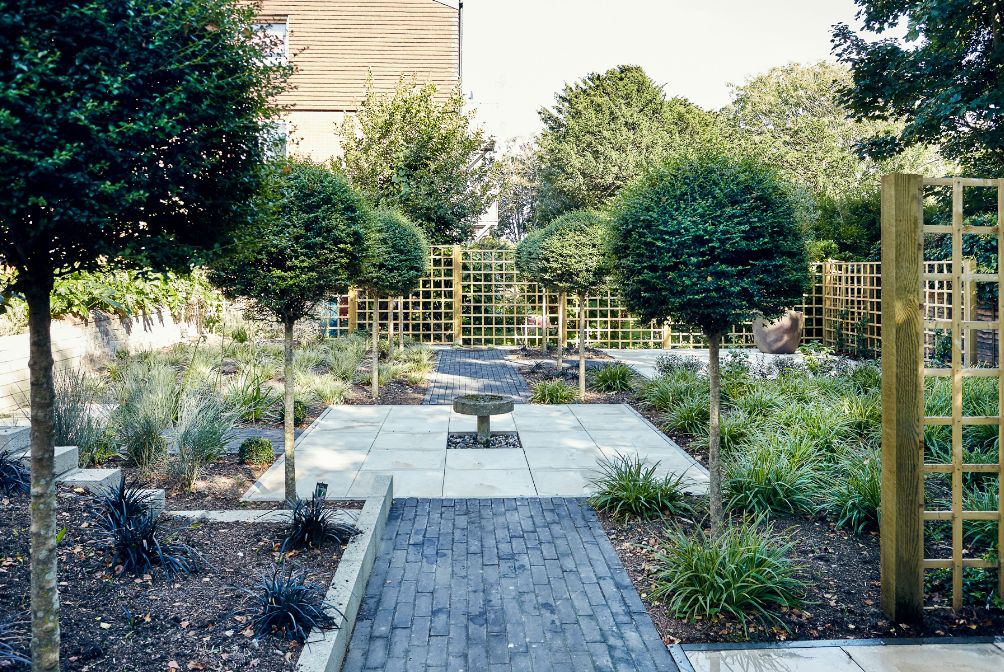 Designer
Stuart Leppard, The Garden Landscapers
Our Role
Garden Designers and Landscape Gardeners
The Brief
Our client wanted to transform a disused and overgrown herb garden into a modernist space inspired by their love of Brutalist architecture and the colour black. It needed to be a minimal and low-maintenance garden that re-purposed an existing water feature and offered private spaces for both seating and storage.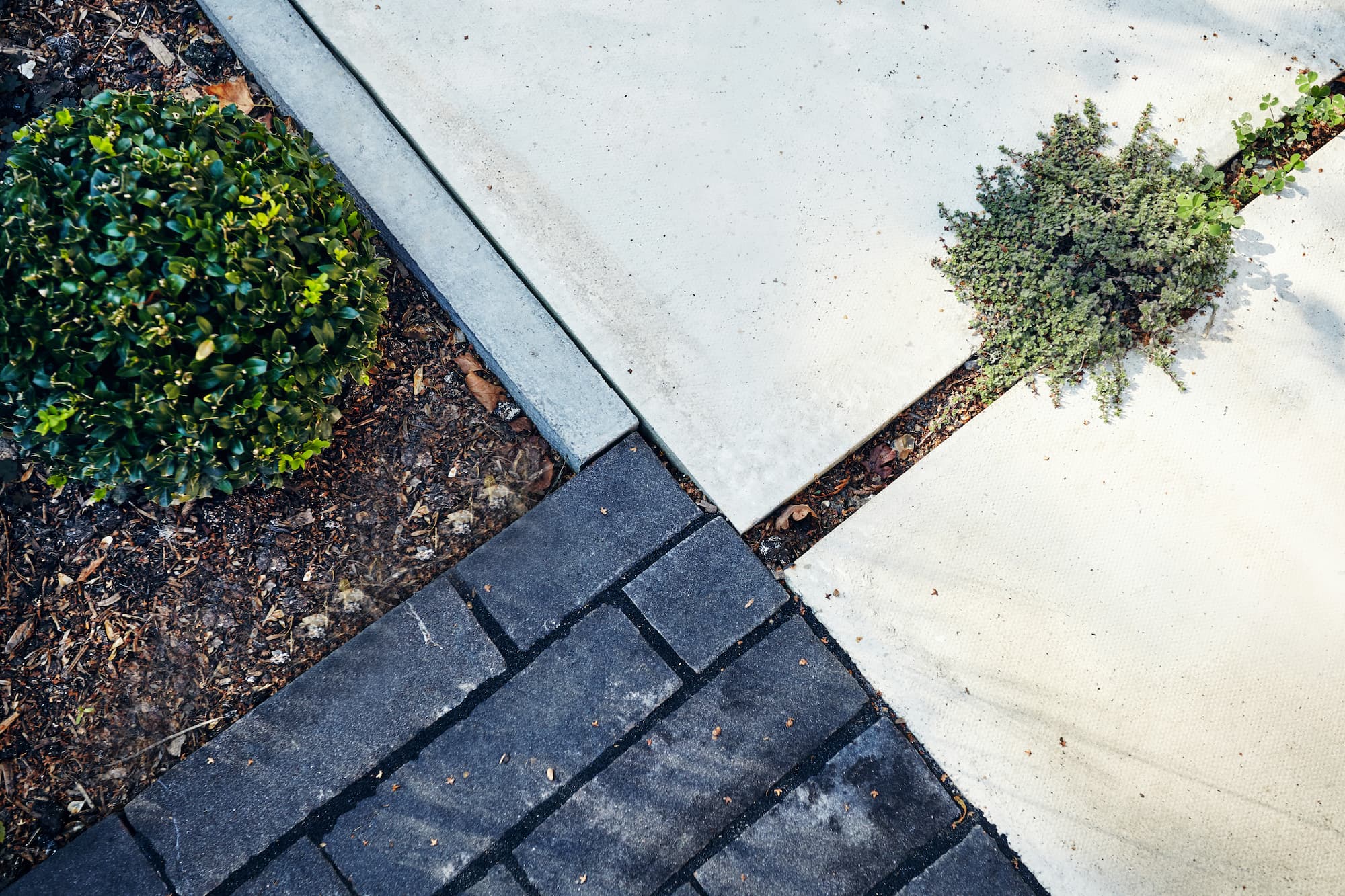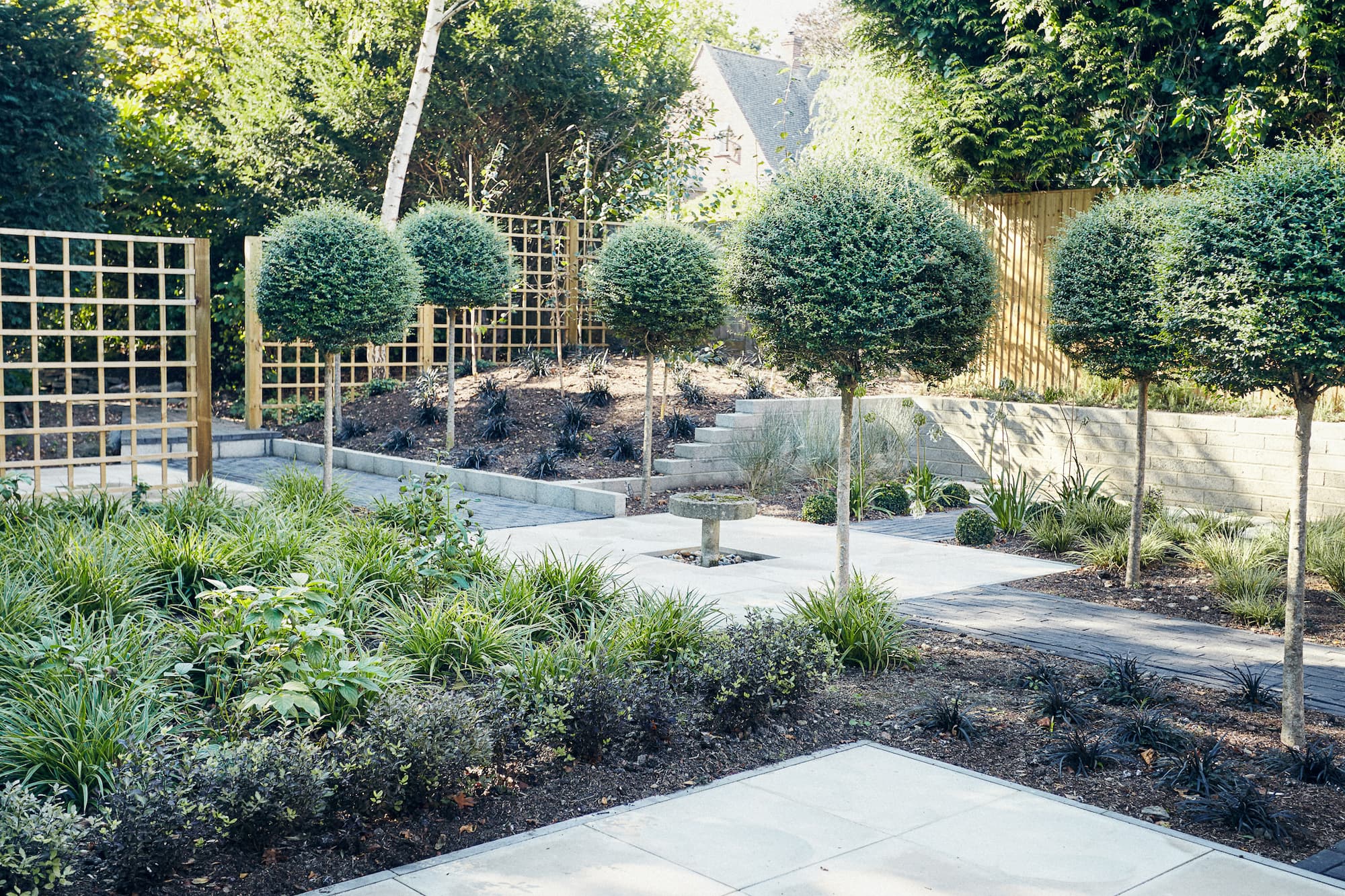 How we met the Brief
A series of monolithic concrete squares were connected by rigid, geometric lines of black clay pavers that offered a necessary degree of softness to bridge the planting. The series of rectilinear shapes were juxtaposed with single species blocks of plants chosen for shape, colour and texture over flowering. These would cover ground and suppress weeds.
Space for a large shed on one of the interlinking squares was accommodated and the 1930's concrete water feature recommissioned as a central focal point between the rows of topiaried Pittosporum. Black bamboo (Phyllostachys nigra) was planted as a screen for privacy on a neighbouring fence.
Highlights
The tension between the strong geometric patterns throughout and the more wild and natural character of an Elaeagnus angustifolia Quicksilver we planted to hold one corner.
Challenges we overcame
There was a tight budget for the space, so we had to find creative ways of implementing the style. We used unfaced concrete blocks in retaining walls with a colour matched mortar dye to give the impression of monolithic poured concrete. Utility concrete slabs in square format as a cost-effective paving solution. Poor access meant it was important to minimise the amount of material that left or was brought onto the site and the space was designed with these limitations in mind.
Environmental credentials
The grove of nine standard Birch trees (Betula utilis Jaquemontii), arranged in grid formation to suit the style, gained the space trees having felled three out of necessity at the beginning of the project. Despite it being a small space, we retained all topsoil on site when it was stripped for groundworks. It was stockpiled, covered, and worked around for the duration of work before being recycled for final grading and planting.